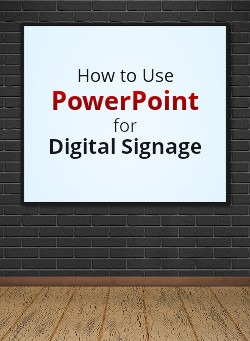 To help answer people's questions about PowerPoint and digital signage, we put together a short, easy to follow: "How to use PowerPoint for Digital Signage" free online course.
Some of the topics include:
Why PowerPoint is great for digital signage
Discussion of hardware options
Digital signage layout tips
and more
We've included both video and text so you can watch or read the content, whichever you prefer.
Click here for instant access to the free course.